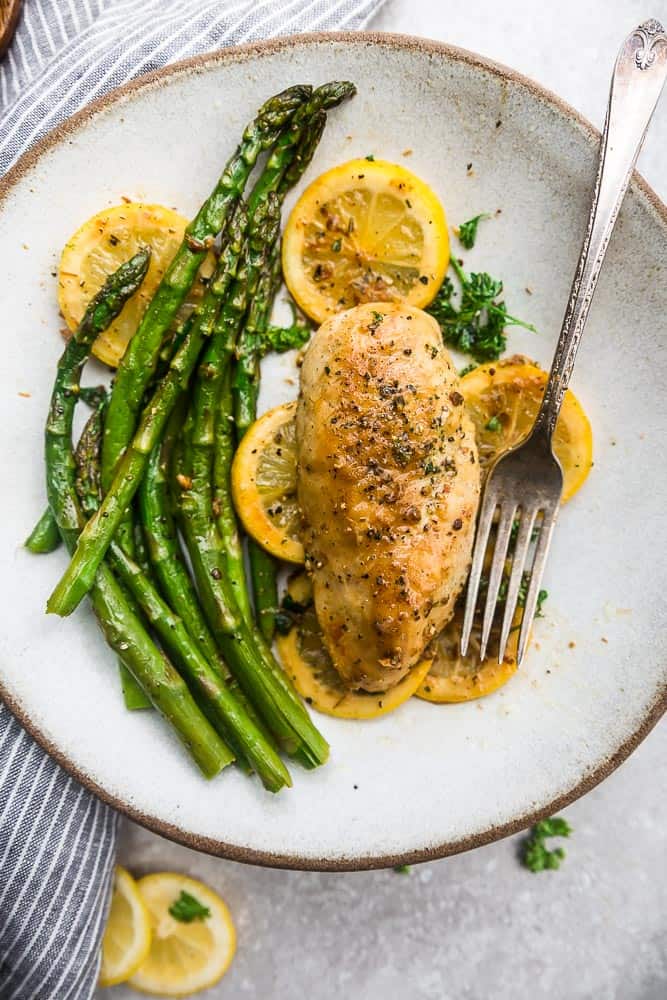 →
KETO LEMON PEPPER CHICKEN
←
O K Yes I am trying the new "KETO" lifestyle, movement, diet... Whatever you want to call it. The KETO way! I started 3 months ago and feel really great! On the 3rd day of my no sugar and no carbs KETO way, I thought I was going to die. I really was so over it! I believe I had the KETO flue they call it. You're physically exhausted, have a massive headache
{nothing helps}
and you ache from head to toe. Yup, that was me to the m a x! I sat down and said, "What the heck did I get myself into again?!" Why? Do I want this? Why? After about an hour of contemplation
{really wanting that burrito}
I said, I got this! It's time to follow through and see what so many people are raving about. The feeling absolutely great to having tons of energy throughout the day. Who wouldn't want that... Plus, I needed to focus more and be able to work longer hours without crashing earlier in the day. Plus, being a mom is a 24/7
{no breaks}
job
. So I went up on YouTube and asked, why am I so tired, plus how do I work through this KETO flue? YouTube said, TONS of water, B5 vitamin and exercise to deplete your carb intake in your body. I went guns a blazing and worked out H A R D! So in my Yoga 6 - Boot Camp class, I thought I was going to pass out and barf. Are you still interested in the KETO way? LOL I walked out... And once again said, "What am I doing!?" Then I drank water, wiped my face and said, "You got this!" Go slow and get those stupid carbs out of your system! I want to feel good
{have more energy}
and burn the fat off my body! I did it and made it through... One huge piece of advise with going KETO or just cutting out carbs and sugar be prepared and do your food in advance
{if you can}
. It helps you a lot! Now my food consumption is way less and I know what I can and cannot eat. I good with that. I'm sure you're all wondering if I've had any sugar or carbs... Heck Ya! Hello... Let me list a few times...
Thanksgiving Dinner,
Christmas Brunch,
Christmas Dinner,
Traveled
Back East: Boston goodies to Vermont goodies to the occasional OMG that looks so good i'll try it!
T R U T H, I get really bad headache and feel like... Yes, you guessed it CRAP! With a huge Capital C! I have learned to take a taste of something verses binging or denying myself at all!
So to help you if you are on KETO or thinking about it... Here's a recipe that I'm going to try this week. Oh yes my kids kind of do it... Because I'm the main master Chef in the house. They still have carbs and sugar, but way less. I'm good with that!!!
Ingredients
4

medium chicken breasts

pounded to even thickness OR OR 6-8 boneless chicken thighs skinless or with skin

sea salt and pepper to taste

1/2

teaspoon

garlic powder

1/2

teaspoon

red chili flakes optional or to taste

3

tablespoons

butter

swap with olive oil for paleo

1/2

small onion

chopped

4

garlic cloves sliced or minced

2

teaspoons

Italian seasoning

1/2

teaspoon

lemon zest

Juice of 1 medium lemon

3-4

tablespoons

heavy cream

leave out for paleo

Chopped fresh parsley and lemon slices optional for garnish

Cast Iron Skillet